Skip to Content
Structural Precast Erectors
Certified Precast Erectors in the Mid-Atlantic Area
As Precast Concrete Institute (PCI)-certified erectors, L.R. Willson & Sons, Inc. specializes in the erection of architectural and structural precast components for a variety of construction projects in the Mid-Atlantic area. Our reputation for being "The Mid-Atlantic's Most Versatile Steel & Precast Erector" isn't something we take lightly. Whether you're building a new parking garage, an athletic stadium, shooting range, warehouse, or industrial or food production facility, you can count on us to have the right equipment and team for your project.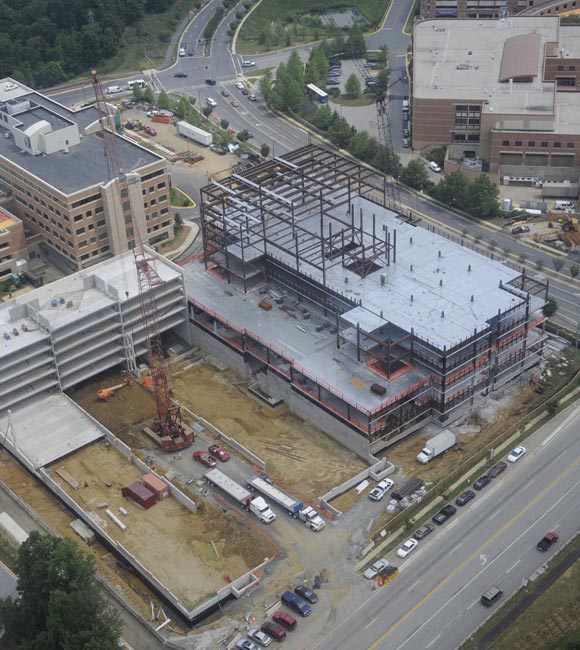 What Sets Us Apart from Other Precast Erectors
There are many reasons why you should feel comfortable selecting L.R. Willson & Sons, Inc. for all your precast erection needs in Baltimore and the surrounding Mid-Atlantic area, including:
PCI-Certified – Committed to quality, we're certified with the Precast Concrete Institute (PCI) to ensure your complete satisfaction with every project.
Expertise – In business since 1971, you can rely on our nearly 50 years of expertise to get the job done to your exact specifications. We're passionate about what we do, and it shows!
Safety – Safety is one of our top priorities. No matter how large or small your project may be, you can rest assured that we never take any shortcuts. We're always in compliance with all industry safety standards.
Among the Mid-Atlantic's Best Precast Erectors
At L.R. Willson & Sons, Inc., we're constantly evolving our processes to bring you some of the Mid-Atlantic area's best and most efficient precast and structural steel erection. Because we're family-owned and -operated, we take pride in fostering an atmosphere that allows all members of our team to feel comfortable innovating and collaborating, making superior customer service and value possible for our clients. To learn more about us or to request a free estimate for our precast erection services, we encourage you to contact us today via phone or email. We look forward to serving your needs!
Learn More About Crane Rental
Visit Crane Rental Now